Almost every kind of Jerky always taste the same. It just variate in spiciness or if you add BBQ flavors or not. But there are many more opportunities. This recipe comes up with the idea of flavored meet. If it's delicious? you have to judge!!!
Preferably beef is the best meet for this recipe. But it's always good to be open minded. Have a test with chicken and pork and some other kinds.
| | |
| --- | --- |
| Ingredients | |
| 500 gramm | Beef |
| 2 tbs. | Brown sugar |
| 2 tbs. | Sea salt |
| 1 tbs. | Lemon Grass |
| 1 tbs. | Chili flakes |
| 2 tbs. | Fish sauce |
| 2 tbs. | Cracked black pepper |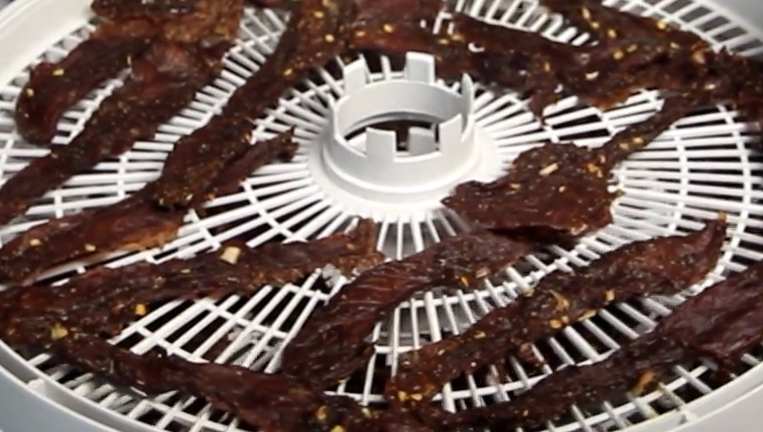 How to
First of all: if you don't like it spicy just reduce chili Flakes and pepper a bit. If you like it more sweet/spicy, just add more brown sugar.
Chop lemon grad in thin slices. Mix all ingredients together. Add you sliced beef and knead it gentle for 5-10 minutes. Take sure every part is well marinated. Leave it on a cool place for 3 hours. The flavors are very strong so you don't need to wait for hours.
If you have an dehydrator use it to conditions. If you wanna use your oven place the meet on a oven-grid. While dehydrating place a wooden spoon between the door and the oven. It helps to reduce humidity in the oven.
The dehydration process takes about 10-12 hours with a temperature of 80 degrees. We don't recommend using a higher temperature to shorten the process. Good things need time. Enjoy.